Dec. 14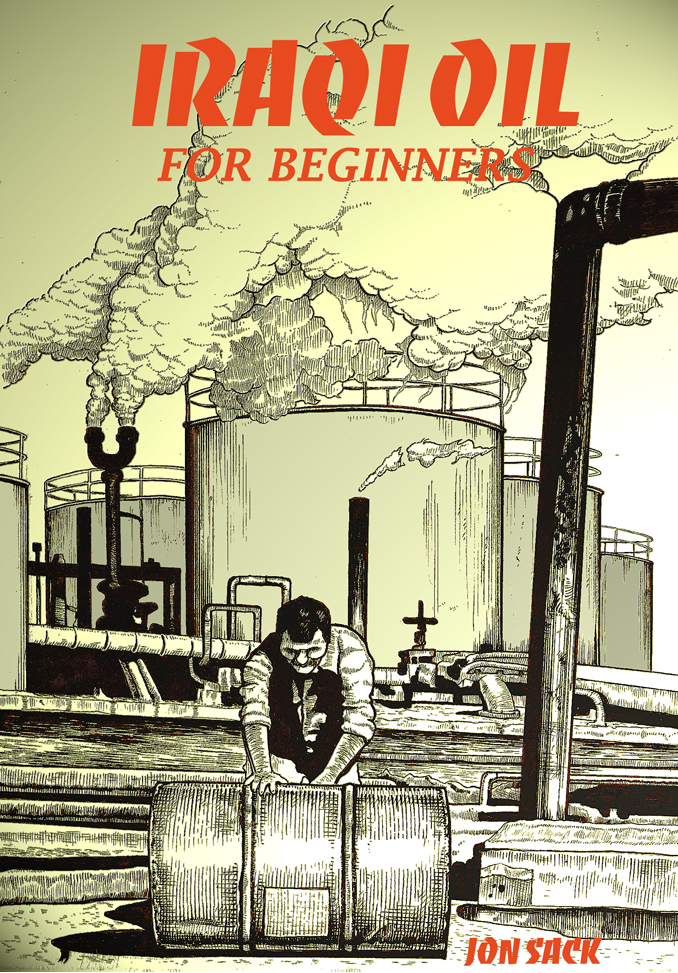 New graphic novel that I would hope Phantom of the Attic would carry, although I'm not sure I could afford it. Review:
Housmans, London's 62-year-old "premier radical bookshop," was warm and animated on a rainy Friday night for the launch of a new graphic novel entitled "Iraqi Oil for Beginners." Auspiciously, Hassan Jumaa, president of the Iraq Federation of Oil Unions, was in London to speak at a conference and made a quick appearance at the launch party. Jumaa also happens to be one of the only sympathetic characters in the book.

Written and illustrated by Jon Sack, a young London-based American artist and musician, the 31-page paperback comic book may feel light to the touch but is so densely packed with information that it is more like a historical pamphlet, albeit a droll and caustic one. "I wanted to sex up history a little," says Sack, whose interest in the history of oil in the region was piqued several years ago when he became involved in an organization called Corporate Pirates, which keeps tabs on major corporations - in this case Western firms in Iraq.

He also spent time with Platform, a UK-based social and environmental organization that carries out research on the oil industry. "I take myself as a case in point," says Sack. "I had no idea of the role played by oil companies in Mesopotamia and then Iraq." Funded by the human-rights group Voices in the Wilderness, Sack began his project by piecing together accounts of the British occupation of Iraq in the 1920s, which led to evident parallels with the situation today. ...

Sack's graphic novel begins, perhaps inevitably, with the attacks of September 11, 2001, but then it quickly moves back 90 years to 1911, when Britain's Royal Navy converted its warships from using coal to oil, a pivotal point and catalyst for a growing and ever-increasing hunger for crude.

At the time, Britain had control of one of the first oil refineries in the world in western Iran, then known as Persia. A few years later, in 1914, Britain invaded and occupied Basra in southern Iraq. Sack leads his readers through the complicated creation of oil companies, the British determination of Iraqi borders after World War I and the maneuvering of multinational oil companies to obtain concessions in Iraq. The remaining third of the comic book is dedicated to the 2003 US-led invasion of Iraq and the situation today, and in particular, the impending oil law.
Related: