May 30
I actually think Come On Let's Go is Broadcast's best tune. And someone went out and made a vid for Black Cat, off of their new album. "Curiouser and curiouser.." ..not at all related to Kool Thing.
May 29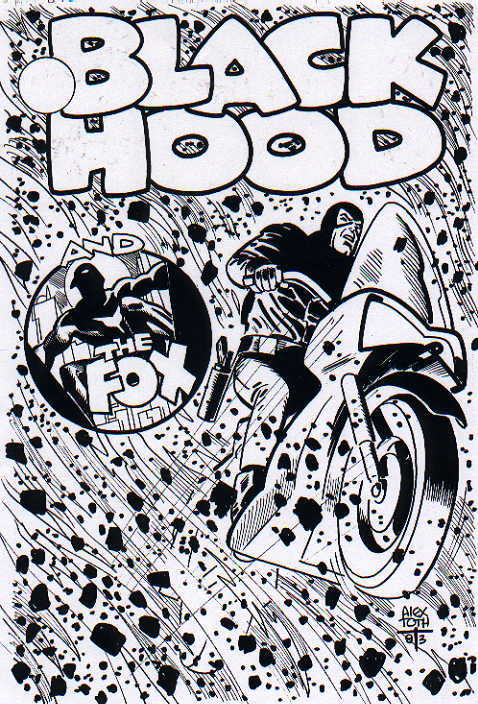 Legendary comics artist Alex Toth passed away. Complete info here.
And in honor of Memorial Day: This Link. Related: Our drugged up troops. Here's an excerpt:
Former biology undergraduate Rorla Monere began taking sleeping pills to dull the pain and fear after witnessing the kidnapping of a close friend who was thrown into a car and later raped; a suicide car bomb left another of Monere's close friends in a wheelchair. Afraid to go out, Monere stays at home, terrified that someone will storm the house.
"The pills don't have any effect anymore," she told NPR's "Morning Edition," "because I take so many of them. I just want my day to finish. I spend it alone. … My wish is to die, to be free and rest. Better than this slaughter."
Some U.S. soldiers know how she feels. In a May 2 letter to Secretary of Defense Donald Rumsfeld, Sen. Barbara Boxer (D-Calif.) wrote, "Last year's suicide rate was the highest since 1993. Eighty-three Army soldiers on active duty committed suicide, 25 while deployed to Iraq and Afghanistan—a 24 percent increase over the prior year. I find it simply astonishing that the sheer magnitude of the mental health crisis facing our Armed Forces does not compel you to action."
Go USA.
May 25

From Tom Moody's underrated weblog... Yes you will look into the spinning spinning animation and check out his site...